There we went a-caroling…
It's been a whirlwind season of caroling, holiday concerts, and parties, but it's drawing to a close. Â It's almost time to take a deep breath and charge into the New Year!
Though I'm usually in diva mode here, I thought I'd share a picture of the caroling group I sang with this year, courtesy of our director, Nancy Sulahian. Â From left to right, you see John Yong, yours truly, Casey Glick, Rachel Salaiz, and Victoria Stolyar. It was a pleasure singing with such a talented group! Merry Christmas and a Happy New Year!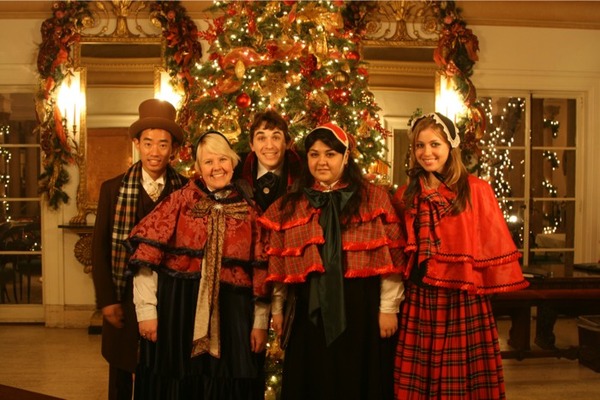 Posted: December 25th, 2009 under Musing.

Comments
Write a comment